DJ Shawn Chapman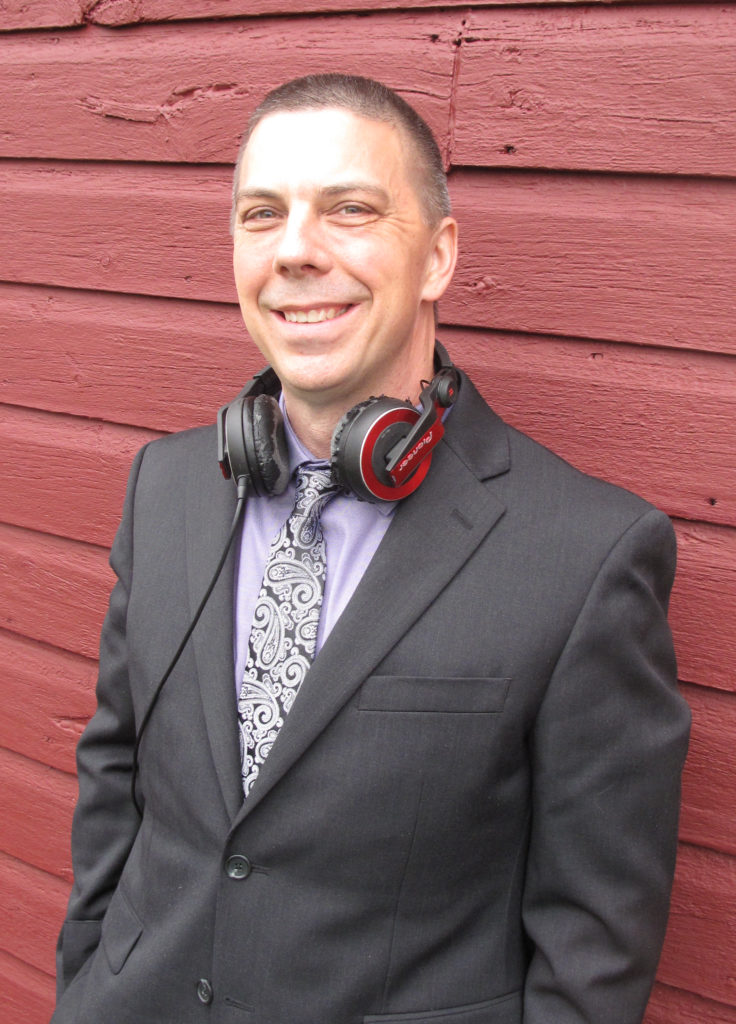 Hi! My name is Shawn Chapman and I have been a DJ with Supersounds Entertainment since 2017. I have been fortunate enough to do many outstanding events for this company. Being a wedding DJ is what I live for! I will make sure everyone has a great time and that everything is as YOU want it, after all, that is what I am there for!

I have been a musician since I learned to play the piano at 9 years old. I have a degree in Music Education from the University of Maine Orono Campus. I currently sing with the Solaris Vocal Ensemble based out of Burlington Vermont as well. 
I am entering year 7 as a Supersounds DJ. In those 7  years, I have met incredible brides and grooms and people from all walks of life! I have performed at over 70 events and each one has been unique and special.  From the Ferry Watch Inn to the Intervale Ctr, to Lake Morey to The Mansfield Barn and the Old Lantern and beyond, it has been an amazing ride!  Looking forward to what 2023 will bring!!!  Rock on!!!!
Music is my life, and I look forward to bringing that passion to your events!